The Place at Center
108 Center St. (between S. Peterboro St. and Commerce St.)
Canastota, New York
(315) 382-4559
arsenraine@aol.com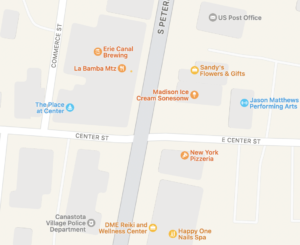 About Lorraine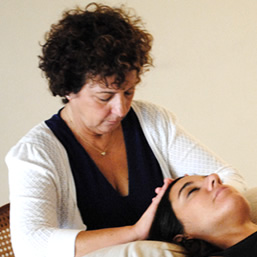 When Lorraine Arsenault traveled to India and Japan at the age of twenty-one, she had no idea she would heed a call decades later to teach yoga and practice Reiki and energy healing in her community.
A series of meditation classes at Syracuse's Zen Center led to a series of yoga classes in and around Syracuse led to Reiki and Pranic Healing classes.
Lorraine offers gratitude to her teachers Francois Raoult,, Tias Little, Judith Hanson Lasater Elise Browning Miller, Aadil Palkhivala, Dani Riposo and Don Brennan. Her own teaching style derives from these teachers, the Kripalu and Iyengar traditions of hatha yoga and from the Usui practice of Reiki.
Compassion for others led her to establish The Place at Center, a place of connecting mind, body and spirit for healing.
She is a member of Yoga Alliance, the International Association of Yoga Therapists.(IAYT) and Advanced Relax and Renew Trainers©.