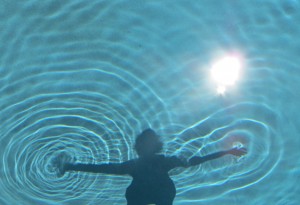 Long before television found Dr. Oz, he was performing heart transplants and practicing yoga.
We first learned of Dr Oz after a young friend of ours was rushed from a university in upstate NY to Columbia Presbyterian Hospital in New York City. His heart was failing.  He would need a transplant.
We visited our friend in the hospital as he waited for a heart to become available. He had lost a great deal of weight. He coloring was gray, but his spirit and demeanor were positive. He told us how much he liked Dr. Oz and how his care provided a menu of alternative healing methods for patients to choose from.  Dr. Oz wanted every opportunity for healing possible for his patients. He brought together East and West for optimum care—pre and post surgery. We learned that between surgeries to relax and reenergize, Dr Oz often practiced yoga in his office.
Our friend tried several of the alternative healing options offered to him. "They all helped in some way," he said, "but the lady who comes to give Reiki—I don't know what she does but it is "amazing!"
Hearing the appreciation and enthusiasm in our young friend's voice convinced me that if I ever had the opportunity to learn and share Reiki, I would.   That conversation was the beginning of my pursuit of alternative healing methods.
It was many years later that I found a Reiki class to attend. That first attunement  (initiation ritual) was a profound spiritual experience for me. Since then, I have gone on to take several more classes attaining Master level and  the Karuna II level.
As for Dr. Oz—he and our young friend had such a nice relationship through all the heart transplant process, that the good doctor came to ride in the annual Oz festival parade in our friend's hometown Chittenango, NY–,birth place of L. Frank Baum, author of the Wizard of Oz.  I can still see Dr. Oz in my mind's eye in that open convertible waving and smiling brilliantly among the hundreds of people who stood along the yellow brick sidewalks to celebrate.
And as for our young friend?  He earned his Bachelor's and Master's degrees, has a respected career, went through a second heart transplant, married an attorney and has three children including a set of twins.
Amazing!